Honestly, you look at photographs and videos of American actress Julianne Moore, and it's hard to believe she's aged at all since she first started to make a name for herself in movies a couple of decades ago. Now aged 54, Moore barely looks a day over 35, as she proves in a recent cover shoot for The Hollywood Reporter.
Interestingly too, it's not as if Julianne Moore has had the help of plastic surgery, botox etc, as she has been very outspoken over the years as to why she thinks women don't need it, and should grow old gracefully.
All I can say is I don't think I've seen a woman grow old as gracefully as Julianne Moore. She is absolutely gorgeous in The Hollywood Reporter cover shoot video.
Watch it below.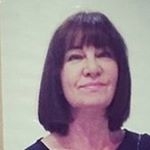 Latest posts by Michelle Topham
(see all)