Comedian and actress Julie Walters reprised her role of one of Britain's most famous cleaning ladies Mrs. Overall on The Graham Norton Show this week, and it was hilarious.
Not just because Walters is so good as the hapless cleaner, but because the two other guests on the show, Nicole Kidman and Hugh Bonneville, didn't really seem to get how the sketch was supposed to go.
And when Mrs. Overall trips with a loaded tray of tea, it was obvious Kidman wasn't expecting that at all.
You've got to love Julie Walters. She's always game to try anything, and is absolutely brilliant at the comic characters she portrays. So much so, many of them are now classics in British culture.
Watch Julie Walters as Mrs. Overall on The Graham Norton Show below. Isn't she great?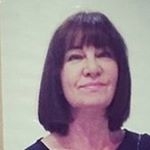 Latest posts by Michelle Topham
(see all)