I love, love, love Juliette Lewis. She's always unique, couldn't care less what anyone thinks about her, and does exactly what she wants to do when she wants to do it. She also always stands up for what she believes in, even if it's guaranteed to make thousands of people angry. She's the ultimate badass and she's fabulous.
So, it's no wonder Juliette has just uploaded a rocking Twitter photo and written a comment with it that simply says "Stand up for what you believe!". A Twitter photo that makes the amazing Juliette look even more incredible.
The photo was taken at a Lalapalooza concert in 2007 and shows a leather-clad Juliette Lewis standing in the middle of the audience on the hands of a group of concert-goers, mouth wide open and screaming. A true badass indeed. And so so cool.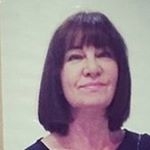 Latest posts by Michelle Topham
(see all)