The older and slightly cheesy pop ballad playing on The Crown, Season 6, Episode 3, "Dis-Moi Oui" as Dodi attempts to propose to Princess Diana, and then gets turned down, is Spanish singer Julio Iglesias' 'When You Tell Me That You Love Me'.
But not a song Iglesias recorded alone, but instead a duet he recorded with Dolly Parton.
Advertising
On the new and final season of The Crown, it was the song Dodi insisted Diana liked, which was why he put the song on right before he pulled out the ring.
And yes, the song was a minor hit in Europe during the months right before Princess Diana died.
'When You Tell Me That You Love Me' is not an Iglesias original
It was not Julio Iglesias who first released 'When You Tell Me That You Love Me', however, but instead was a song originally recorded by Diana Ross as the lead single from her album The Force Behind the Power.
Ross's recording of the song came out three years before Iglesias decided to record the track with Dolly Parton as one of the tracks on his album Crazy.
The Julio Iglesias and Dolly Parton recording of the ballad also came with an equally cheesy black and white music video featuring the two singers getting ready to go out for the evening in different rooms of a castle they seem to be staying at.
Advertising
At the end of the video, the pair are filmed leaving the front entrance of the castle and walking towards a limousine together.
The song charted in the Netherlands soon after its release, and was given solid radio play around Europe, but wasn't one of Iglesias' bigger hits.
Listen to Julio Iglesias' 'When You Tell Me That You Love Me' feat. Dolly Parton in the music video, and via the Spanish singer's Crazy album on Spotify.
An album, by the way, whose cover art is reminiscent of Anita Baker's Rapture album, which came out eight year prior.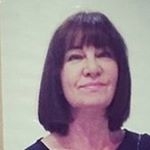 Latest posts by Michelle Topham
(see all)