I just picked up Junji Ito's Remina at my local Barnes and Noble today, only to come home and discover the iconic Japanese horror mangaka has been nominated for a 2021 Eisner Award for the same work.
Junji Ito's Remina is nominated for an Eisner Award in the Best U.S. Edition of International Material — Asia category, along with the following mangakas:
I Had That Same Dream Again, by Yoru Sumino and Idumi Kirihara, translation by Beni Axia Conrad (Seven Seas)
I Wish I Could Say "Thank You," by Yukari Takinami, translation by Yukari Takeuchi (Fanfare/Ponent Mon)
A Journal Of My Father, by Jiro Taniguchi, translation by Kumar Sivasubramanian (Fanfare/Ponent Mon)
Ping Pong, vols. 1–2, by Taiyo Matsumoto, translation by Michael Arias (VIZ Media)
Spy x Family, vols. 1–3, by Tatsuya Endo, translation by Casey Loe (VIZ Media)
The winner of the Eisner Award will be announced at this year's San Diego Comic-Con, which will be held between November 26 and November 28.
The plot of Junji Ito's Remina is as follows:
An unknown planet emerges from inside a wormhole, and its discoverer, Dr. Oguro, christens the body "Remina" after his own daughter. His finding is met with great fanfare, and Remina herself rises to fame.

However, the object picks up speed as it moves along in its curious course, eliminating planets and stars one after another, until finally Earth itself faces extinction…

Is the girl Remina the true cause of the catastrophe? A masterwork of horror from Junji Ito, unfolding on a universal scale.
Just like much of the rest of Ito's work, Remina is one of those manga that stays with you long after you have finished reading. This is due to Junji Ito's ability to create images that are so disturbing, they stay in your brain and cannot be dislodged.
Ito's Remina was originally released in Japan in 2005 under the Japanese title 地獄星レミナ, Jigokusei Remina. It got its western release as Remina via VIZ Media just last year.
You can currently grab Remina on Amazon.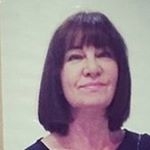 Latest posts by Michelle Topham
(see all)