Long-time Japanese voice actor Junji Majima has been named as a new cast member of the upcoming Extreme Hearts anime series.
Majima plays May-Bee's producer, and was named alongside Ayaka Suwa and Yōko Hikasa who also join the cast as May-Bee's manager and the BanShee leader respectively.
Junji Majima, of course, is known for voicing Oniisan in Tawawa on Monday, Ryuuji Takasu in Toradora!, and protagonist Kimihito Kurusu in Monster Musume: Everyday Life with Monster Girl among many other roles.
The three newly named cast members join main cast Ruriko Noguchi (who plays Hiyori Hayama), Chinami Hashimoto (voicing Nono), Ari Ozawa (Lise Kohinata), Kana Yuuki (Sumika Maehara), and Miho Okasaki (as Saki Kodaka).
Extreme Hearts is an original anime set in a future where 'Hyper Sports' are the main hobby for both children and adults.
The anime follows Hiyori Hayama, a singer, who doesn't play Hyper Sports until she meets girls who do.
The show itself is a mix of a sports anime and an idol show, and is a family friendly anime.
Extreme Hearts is directed by Junji Nishimura (Vlad Love), with scripts by Masaki Tsuzuki (Magical Girl Lyrical Nanoha).
Seven Arcs (Trinity Seven) is in charge of anime production.
Extreme Hearts is currently airing on Crunchyroll.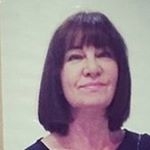 Latest posts by Michelle Topham
(see all)