Jüri Pootsmann will sing the song 'Play' at Eurovision 2016 in Stockholm as the representative for his native Estonia. Pootsmann won the Super Final of Estonia's national selection competition for Eurovision today, after beating out fellow Super Final contestants Laura with her song 'Supersonic' and Cartoon feat. Kristel Aaslaid and 'Immortality'.
And, for me, Pootsmann's win could not have come at a better time as, out of the more than 30 Eurovision 2016 songs already released, there are only a handful that are even worth listening to.
Advertising
Pootsmann's 'Play' is one of them, as it's cool, rich, sophisticated, and is a quietly very memorable song.
Not really any surprise there, though, as it was written by Stig Rasta who, last year partnered with Elina Born as Estonia's Eurovision representatives. They finished in seventh place in the final with their song 'Goodbye to Yesterday'.
Plus, just listen to Jüri Pootsmann's voice. It's deep, smooth and, for a 21-year-old, a particularly unusual voice.
I'm predicting an easy go-through to the ESC 2016 final for Estonia again this year, as this entry is superb.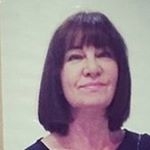 Latest posts by Michelle Topham
(see all)