Actor Justin Theroux is currently filming a new HBO series, 'The Leftovers' and, if the premise of the show, recent reviews and a couple of video trailers I've seen are correct, I'm guessing 'The Leftovers' is going to be a huge hit.
The 10-part series tells the story of a group of townspeople who are 'left behind' after the supposed 'Rapture' or, as they call it 'The Sudden Departure', hits the world and 2 percent of the population is taken away. Without any explanation or any proof of where they went.
Of course, this leaves those left behind, and don't forget it's most of the planet, feeling lost, confused, bereft and, yes, 'lesser' than the people who are no longer there. Why weren't they chosen? Why were the others? Where did they go? And what's going to happen now to the people who are 'The Leftovers'? How do their lives continue and how will they change?
Justin Theroux plays Kevin Garvey, a the police chief in small town Mapleton, New York – a town where 100 people just disappeared.
He's married with two teenage kids but soon after 'The Sudden Departure' his wife takes off to join a cult in town, and his son goes further afield to a new cult in Nevada.
Kevin is left alone to bring up his daughter, who is also going through her own issues, and to do his part to hold the town together while things slowly start to fall apart.
'The Leftovers' airs on HBO tonight a 10/9 Central and, yes, I will be watching it. How about you?
Meanwhile, HBO has an excellent half hour video up on 'The Making of The Leftovers'. It might just help you decide.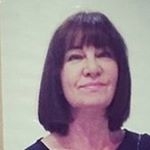 Latest posts by Michelle Topham
(see all)