Justin Timberlake showed up on The Tonight Show Starring Jimmy Fallon on Tuesday night and participated in an absolutely hilarious skit at Camp Winnipesaukee. The skit included a short game of Truth or Dare, a rendition of Third Eye Blind's 'Jumper', and a funny line flub when 'a wheat whacking accident' got turned into 'a wheat eating accident'.
The even funnier thing was, though, when Justin Timberlake's head appeared from under the covers of the Camp Winnipesaukee bed, it was a fair few seconds before he could deliver his first line as the audience went wild. And his first line, which he delivered between grins? "No".
Watch Justin Timberlake on The Tonight Show Starring Jimmy Fallon below, and, if you like hilarious Jimmy Fallon videos don't miss Kevin Spacey doing impressions. Now that will make you laugh.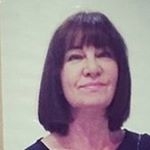 Latest posts by Michelle Topham
(see all)