Episode 5 of the currently airing K-drama Curtain Call took the top spot in its time slot in Korea last night, with 4.7% of the viewership.
According to Nielsen Korea, that percentage was still a 1.3% drop from last week's episode of the South Korean drama, so it will be interesting to see how well Episode 6 does tonight.
Advertising
Although, with the Curtain Call plot revolving around a woman fleeing North Korea, and the deep interest many South Koreans still have about the people living in the north of their once-unified country, the drama is likely to continue to do well.
What is Curtain Call?
Curtain Call stars Kang Ha Neul, Ha Ji Won, Go Doo Shim, Kwon Sang Woo, Jung Ji So, Sung Dong Il and Noh Sang Hyun.
It follows the story of actor Yoo Jae Heon (played by Kang Han Neul) who is hired to pretend to be the grandson of Ja Geum Soon (Go Doo Shim), a woman who fled North Korea in the 1950s, and was separated from her husband and young child on the way.
Now, almost 70 years later, Ja Geum Soon knows she doesn't have much time left, but is still desperate to meet her grandson, Im Moon Sung, who is living in North Korea.
Her long-time secretary, Jung Sang Cheol (Sung Dong Il), decides to hire an actor to pretend to be Im Moon Sung. Thus giving Ja Geum Soo a way of assuaging the guilt she still feels having left her family behind.
Advertising
Of course, as you might expect, things do not exactly go to plan.
When does Curtain Call air?
Curtain Call airs every Monday and Tuesday on KBS2 in South Korea at 21:50 KST.
Watch all five episodes of Curtain Call on Viki now, with Episode 6 showing up on the streaming platform later on today. The show is also airing via Amazon Prime Video in some regions.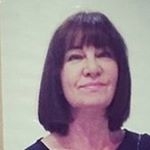 Latest posts by Michelle Topham
(see all)