According to Nielsen Korea, the new Korean drama Love in Contract gained a viewership of just 2.753% nationwide in Korea, and 2.815% in Seoul last night.
This is part of a somewhat contined fall from the drama's first six episodes when it gained between 3.992% and 3.007% nationwide, and 4.019% and 2.905% in Seoul.
Advertising
The drama does air on a paid channel, however, so that does mean it would always be likely to have fewer viewers than one airing on public TV.
And yes, most dramas worldwide do tend to lose viewership as they progress for various reasons.
Love in Contract was also one of several Korean dramas not postponed this week due to the nation being in mourning after the Itaewon tragedy, but that didn't help the show recover in the ratings by much.
As a viewer of Love in Contract myself (via Viki), though, I am surprised this Korean drama has not gained more viewers than it has.
The cast — Park Min Young, Kim Jae Young and Go Kyung Pyo — have good chemistry together, especially Park Min Young and Go Kyung Pyo through their characters Choi Sang Eun and Jung Ji Ho.
Advertising
Kim Jae Young, and his actor character Kang Hae Jin, who also employs Choi Sang Eun as a contract girlfriend, adds the necessary conflict, as he causes Choi Sang Eun's life to suddenly devolve into chaos after she had just managed to get it back on track towards happiness.
The plot is also different than many other Korean dramas (woman marries many times in order to help the men who pay for her services to avoid real marriages, then falls in love with one of the men who contracts with her), and every episode is fast-paced, with the story moving forward at an enjoyable speed, while providing satisfying romance scenes along with quite a bit of humor.
To me, although I do know reviews have been mixed in international online forums, Love in Contract has been a worthwhile watch from some of Korea's best actors, and I will be sad to see it end in just three episodes time.
That it gained just 2.753% nationwide in Korea, and 2.815% in Seoul last night then is a bit of a disappointment.
Episode 14 of Love in Contract airs tonight.
RELATED: Watch Park Min Young and Go Kyoung Pyo plan Episode 11's passionate kiss in a behind-the-scenes look at Love in Contract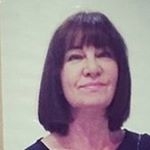 Latest posts by Michelle Topham
(see all)