If, like me, you are looking forward to the upcoming Kageki Shojo!! anime series, you are also probably waiting for character trailers for some of the main characters.
Character trailers like the one just released for Kageki Shojo!!'s Kaoru Hoshino — one of the quite privileged students at the Kouka School of Musical and Theatrical Arts — and a student that has every intention of becoming a big star.
The Kaoru Hoshino character trailer shows the high school student looking quite mature and relaxed until, of course, she becomes angry and then all bets are off.
She is also one of the students at the Kouka School who plans on playing male parts as, with her height, her attitude and her big personality, she can definitely pull them off.
The Kaoru Hoshino character trailer is the fourth such trailer released for the highly-awaited Kageki Shojo!! anime.
An anime that is based on the manga series by Kumiko Saiki, and is described by Seven Seas Entertainment (the folks that publish the English-language version of the manga) like this:
Like the Takarazuka Revue, the young women who go to the Kouka School of Musical and Theatrical Arts play all the parts of musical theatre, be they female or male. Narada Ai is a jaded former idol performing female roles—her roommate, playing male roles, is bright-eyed country girl Watanabe Sarasa. From the school to the stage to the rest of their lives, there is no challenge these young women can't face with their passion for performance. 
Kageki Shojo!! is being directed by Kazuhiro Yoneda (Hozuki's Coolheadedness)  at PINE JAM, and is due for release on July 3rd in Japan.
Expect it to show up in the west on one of the popular streaming services soon after.
Until then, watch the short Kaoru Hoshino character trailer below.
Yep, Kaoru Hoshino is definitely my kind of girl. How about you?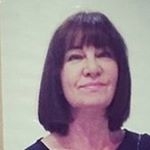 Latest posts by Michelle Topham
(see all)