The lovely Ai Hayasaka is the one chosen to send holiday greetings in the just released Kaguya-Sama Christmas visual.
And aren't you thrilled about that?
Advertising
According to the tweet the illustration arrived via, the Kaguya-Sama Christmas visual was drawn by the anime's character designer Yuko Yahiro, with color designer Kanako Hokari making it look even cooler.
Risa Wakabayashi created the beautiful background, and director of photography Masaharu Okazaki finished the whole thing off.
See, it takes teamwork to create something as lovely as Kaguya-Sama: Love is War, and this new visual is just more proof.
The Kaguya-Sama Christmas visual isn't just about the holiday season either. It's also to remind fans the third season of the anime is heading our way in April, 2022.
Advertising
And, honestly, looking at the extremely pretty visual, I have to admit I could never get into Kaguya-Sama: Love is War. And I really did try.
So much so though, I dropped the series after the fourth episode of season 1.
In light of the cool visuals and trailers that have been dropping in recent months, however, it may just be time for me to revisit the series and give it another try.
And for you, why not watch (or rewatch) the recently released 'teaser trailer' for Kaguya-Sama Season 3. A 'teaser trailer' that is basically an OVA, it is that long and that complete. And, hilarious.
Oh, and a trailer that finally has English subtitles too.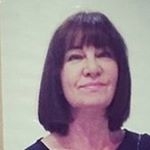 Latest posts by Michelle Topham
(see all)