Right after the new survival anime Kaina of the Great Snow Sea premiered earlier today in Japan, Fuji TV released a Kaina of the Great Snow Seas creditless ending animation that is utterly lovely.
Painted in soft watercolors as it is, and featuring most of the show's characters, including protagonists Liliha and Kaina.
The animation also comes with the anime's official ending theme song — 'Juvenile' by GReeeeN.
Kaina of the Great Snow Sea is an original anime from Knights of Sidonia manga artist Tsutomu Nihei.
It is being directed by Hiroaki Andou (Listeners), with scripts by Sadyuki Murai (Sabikui Bisco), and character design by Kyouko Kotani (key animation for The Last: Naruto the Movie).
Polygon Pictures (Ajin) is in charge of anime production. They have this to say about the anime's plot:
A world blanketed in an endless and ever-growing ocean of snow. The people eke out a living, either huddled around the roots of enormous trees dotting the surface, or high in the canopy, which spreads over the planet's atmosphere.

A chance meeting between Kaina, a youth from the canopy, and Liliha, a young woman from the surface, sets off a chain of events that will change the fate of the world.
With viewers already commenting on the anime's superb world-building and character development, this one is an anime to watch.
Watch the just-released utterly lovely Kaina of the Great Snow Seas creditless ending animation below, and you will see why.
Kaina of the Great Snow Seas is being streamed via Crunchyroll outside Japan.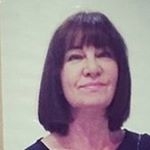 Latest posts by Michelle Topham
(see all)