Kakegurui Season 1 Blu-ray coming to Sentai
While I couldn't get into the Kakegurui anime series myself, I know millions of anime fans around the world adore it.
Fans who will be thrilled with today's news of a Kakegurui Season 1 Blu-ray being released this Fall via Sentai Filmworks.
Called Kakegurui (Season 1) Complete Collection, the Blu-ray release will be available to grab and watch from November 30th.
The collection can currently be pre-ordered at Sentai for $48.99 if you really want to make sure you get your hands on a copy.
The set includes all 12 episodes of the first season, with both Japanese language (with English subtitles) and English language soundtracks.
It will probably also have a couple of extras like Japanese trailers or clean opening and closing animations, but those have not been announced yet.
The Kakegurui Season 1 specs
Kakegurui Season 1 is based on the smash-hit manga series written by Homura Kawamoto and illustrated by Tōru Naomura.
The series was directed by Yuichiro Hayashi (Attack on Titan The Final Season), with Yasuko Kobayashi (Attack on Titan, JoJo's Bizarre Adventure) handling scripts and Manabu Akita ( (The) God of High School) designing the characters.
Anime production was by MAPPA, with TECHNOBOYS PULCRAFT GREEN-FUND being responsible for the anime's music composition.
Sentai has this to say about the series' plot:
Only the extremely rich can enroll at Hyakkaou Private Academy, but few remain that way and many lose more than everything. Run by a corrupt and sadistic school council, the "system" at Hyakkaou is based on gambling, with losers who are unable to cover their debts being demeaned by their peers and forced to serve their debtholders. And if that's not terrifying enough, some games can result in losing an eye, one's fingernails, or even their life!

But the system is shocked when transfer student Yumeko Jabami arrives. Dark, mysterious and attractive, she's a wildcard who plays for the thrill of it… and to maintain her habit, she's become insanely skilled. The odds are rigged, and the council will stop at nothing to destroy her, but they're about to be steamrolled by a high roller from Hell in KAKEGURUI!
Pre-order the Kakegurui Season 1 Blu-ray now via Sentai Filmworks and, if you haven't seen the series yet, check out the Season 1 trailer below.
Both Season 1 and 2 are currently airing on Netflix worldwide.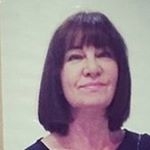 Latest posts by Michelle Topham
(see all)