An anime I wanted to make another effort to watch is the slice of life series Kakushigoto — the story of the father who hides his 'artist of an erotic manga' job from his young daughter. I got 3 episodes in, it didn't grab my attention, and I gave up.
But, now a Kakushigoto movie is on its way — and one that condenses the series into a shorter story, but with new scenes — I may just be able to give this show a second chance.
Especially as the upcoming Kakushigoto the Movie: What is the Secret? (aka Gekijou-henshuuban Kakushigoto -Himegoto wa nan desuka-) got a new preview trailer today, and it is really cute.
The trailer also came with a gorgeous new key visual (see below), and information about the opening and closing theme songs for the film.
Although, when it comes to the film's theme songs, if you have already watched the series you will recognize them from it.
They are, of course, 'Chisana Hibi' (aka Tiny Ever Day) by flumpool and 'Kima wa Tennenshoku' (aka You are in Technicolor) by Eiichi Ohtaki.
Kakushigoto the Movie: What is the Secret? is due to hit screens in Japan on July 9th, 2021. Hopefully, it will arrive in the west soon after.
Watch the new Kakushigoto the Movie trailer, and check out the film's key visual above. It really is a lovely piece of art.
And, if you want to watch Kakushigoto in its full anime series splendour, you can do that on Funimation.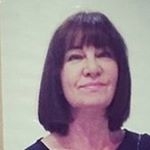 Latest posts by Michelle Topham
(see all)