American actress Kaley Cuoco appeared on The Ellen DeGeneres Show this week where she talked to Ellen about filming the 200th episode of The Big Bang Theory, getting divorced and her new tattoo. A tattoo of a large moth on her back.
What is unusual about Kaley Cuoco's new tattoo, however, isn't that it was something she loved and just had to have tattooed on her body. Instead it was a tattoo she had done to cover the wedding date she had inked on her back a year and a half previously.
A wedding date for a wedding that recently ended in divorce. And a marriage Cuoco now wants to forget about.
Of course, Ellen asked her why she had chosen the moth, especially as people usually choose butterflies. "What was the significance?"
To which Cuoco replied, "The significance is…it was big enough to cover the numbers".
Ellen, being Ellen, immediately came up with a much better reason for Cuoco to have a moth tattooed on her body.
"I pictured…a moth, cause you know a moth is drawn to the light all the time".
Haley Cuoco laughed and agreed that was exactly what she was going for.
Watch Cuoco talking about her new moth tattoo on The Ellen DeGeneres Show below. Personally, no matter why she got it, I think it's really cool.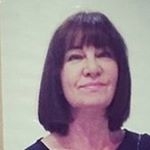 Latest posts by Michelle Topham
(see all)