Aoi Yuki and Chiaki Kobayashi playing brother and sister in KamiErabi GOD.app anime
Whenever I see certain Japanese voice actors' names pop up in the news media, I pay attention.
After all, with hundreds of voice actors appearing in Japanese anime every year, there are still some heavy hitters that are so incredibly successful they easily stand out in that crowd.
Two of those are Aoi Yuuki and Chiaki Kobayashi — a couple of Japan's heaviest hitters in the voice acting world, and two actors who have just been added to the KamiErabi GOD.app cast.
According to the KamiErabi GOD.app anime's official website, Aoi Yuki is playing Ryo, a girl who lost both her sight and her ability to walk after being in a car crash.
Chiaki Kobayashi plays Ryo's older brother Kyo. Someone who is always by her side, and whose goal in life is to make the world into a better place so that Ryo will always be happy.
You can see illustrations of both characters, and their voice actors, above.
Both will appear in KamiErabi GOD.app, Episode 5, which is due to premiere later on today.
Aoi Yuuki's voice acting career
One of Aoi Yuuki's many roles, and probably one of her most loved, is Diane in The Seven Deadly Sins.
The now now-31-year-old voice actress is also known for voicing Tamaki Kotatsu in Fire Force, Futaba Sakura in Persona 5, Tanya von Degurechaff in The Saga of Tanya the Evil, Madoka Kaname in Puella Magi Madoka Magica, Monika in Spy Classroom, Biwa in Heike Monogatari, and as Azusa in I've Been Killing Slimes for 300 Years and Maxed Out My Level.
She is also currently voicing Maomao in the utterly gorgeous new anime The Apothecary Diaries.
Aoi Yuuki began her career in the entertainment industry when she was just 4-years-old as an actress in TV shows and films, and began her voice acting career when she was still in 5th grade.
Chiaki Kobayashi's voice acting career
While the equally talented and prolific Chiaki Kobayashi has not been involved in the anime voice acting world for anywhere near as long as Aoi Yuuki, he has already made a name for himself over the last five years for voicing some of anime's coolest and most interesting characters.
People like Stark in the currently running Frieren: Beyond Journey's End, Mash in Mashle, Himuro-kun in The Ice Guy and His Cool Female Colleague, Yuuich in Tomodachi Game, Louis James Moriarty in Moriarty the Patriot, Askeladd in Vinland Saga, Hideto in Shoot! Goal to the Future and Hayate in Play It Cool, Guys.
Chiaki Kobayashi is also playing the role of Adachi in the upcoming and highly-anticipated Cherry Magic! Thirty Years of Virginity Can Make You a Wizard?!.
What is KamiErabi GOD.app?
The KamiErabi GOD.app anime is an original anime created by Yokō Tarō (NieR:Automata).
It is being directed by Hiroyuki Seshita (Knights of Sidonia), with Jin (Listeners) in charge of series composition and writing scripts, and Atsushi Ohkubo (Soul Eater) designing the very cool characters.
And yes, the anime is not doing well when it comes to international anime viewers, with Crunchyroll subscribers panning it for the definitely janky animation and the CGI (which, let's face it, most anime fans hate anyway), and My Anime List users currently scoring it a crazy low 5.4 out of 10.
Personally, while it does have some problems, I am now four episodes in and enjoying much of what KamiErabi GOD.app has to offer.
The plot is well-written and the story is interesting, the voice actors are superb and, shoot me, but I adore that strange art style.
Now, look out for both Aoi Yuuki and Chiaki Kobayashi in Episode 5 of KamiErabi GOD.app. You can watch it on Crunchyroll.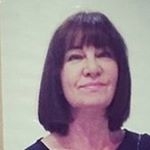 Latest posts by Michelle Topham
(see all)