KamiErabi GOD.app's Sawa Honoka and Akitsu Yutaka character visuals make me desperate for the anime to release
The more promo material that is released from the upcoming original anime KamiErabi GOD.app, the more I become obsessed.
I mean, hell, the art style is so beautiful, and the snippets of what the story may entail so intriguing, this one is currently at the top of my Must Watch Anime list for the Fall 2023 anime season. (What are official dates of each anime season?)
Advertising
Now today, with two more KamiErabi GOD.app character visuals released via the anime's official Twitter account — this time Sawa Honoka and Akitsu Yutaka character visuals — I am, not sure I can wait until October to see how this gorgeous-looking thing turns out.
I mean check out how fabulous these new character visuals from series character designer Atsushi Ohkubo have turned out to be.
Along with Akitsu Yutaka's character visual, a description was released simply saying "Clockwork orange hair "Yutaka Akitsu" Daily Routine: Playing with Gorou" (the anime's main protagonist, who received his own character visual a couple of days ago).
Advertising
Meanwhile, the equally gorgeous Sawa Honoka character visual has the description "JK "Sawa Hoka". Daily class: butcher shop tour". (JK in Japan, of course, is the abbreviation used for 'female high school student).
What is KamiErabi GOD.app?
The upcoming original anime series has been created by legendary Japanese video game director Yoko Taro (Drakengard).
It is being directed by Hiroyuki Seshita (Ajin), with scripts and series composition from Jin (creator of Listeners), and character designs by Atsushi Ohkubo (Soul Eater).
Studio Unend is in charge of anime production as their debut anime.
Watch the recently released KamiErabi GOD.app teaser trailer below, and you will get an idea of how cool, and strange, the anime is likely to be.
KamiErabi GOD.app will premiere some time in October, 2023. I can hardly wait.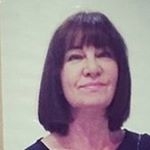 Latest posts by Michelle Topham
(see all)