KanColle Season 2 Episode 6 finally has a premiere date.
According to the anime's official website, KanColle: Let's Meet at Sea Season 2 Episode 6 "Dark Clouds" will be out on January 19th, 2023, over a month after it was originally due to premiere.
Well, actually on January 20th, as it is that odd Japanese thing again where they announce an anime airs one day only to find out it actually airs on TOKYO MX or another station at 1am the day after.
With eight planned episodes in the anime season, however, there hasn't yet been an announcement as to when Episodes 7 or 8 will be released.
All we know from animation studio ENGI is that air dates for other KanColle Season 2 episodes will be announced once production of the episode is complete, and a date has been decided.
As fans of the show will also know, the late airing of Episode 6 of the action sci-fi anime series is just the latest in a season of delays.
Episode 4 was delayed due to what ENGI said were "production circumstances". Whatever that means.
That then delayed the next two episodes from their original planned dates, meaning an anime series that was supposed to end before the end of 2022 is now still airing in 2023.
In other words, ENGI seems to be having severe problems with the series. A shame for both the fans of the series, and everyone involved in creating it.
Meanwhile, My Anime List describes KanColle: Let's Meet at Sea (aka KanColle: Itsuka Ano Umi de) like this:
The dawn of a decisive battle nears in Leyte Gulf against the Abyssal Fleet, the mysterious enemies that occupy the sea. As the only ones capable of fighting them, Kanmusu—young girls possessing the souls of warships—reorganize in preparation. The Shiratsuyu-class destroyer Shigure is assigned to the First Striking Force, Third Section—also known as 1YB3H.

Unfortunately for Shigure, 1YB3H consists of the remaining few Kanmusu and serves as a diversionary fleet. Needing to confront the Abyssal Fleet head-on, it may well be their first and final mission together. Even so, Shigure refuses to let the enemy take another comrade from her.

As they advance toward Leyte Gulf during this suicidal mission, the members of 1YB3H must support each other and persevere to prove their worth as competent ships.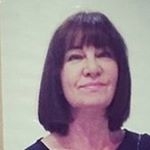 Latest posts by Michelle Topham
(see all)