After the postponement of KanColle Season 2: Let's Meet at Sea Episode 4 until December 15th, fans probably will not be surprised to learn Episode 6 of the sci-fi slice-of-life anime has also been delayed.
This time until some time in January, 2023, although an actual date for the episode's release has not yet been announced.
In other words, it appears anime studio ENGI must be having major problems if the production schedule for the popular anime is now such a mess?
Especially as KanColle Season 2: Let's Meet at Sea only has eight episodes in total, and animation quality in some segements of the first four episodes has been iffy at best.
Something that is incredibly sad for fans of the anime, who have already had to wait almost eight years for the second season after season one — KanColle: Kantai Collection — ended in early 2015.
Of course, this being a Japanese anime studio, nothing has been said about the reason for the KanColle Season 2: Let's Meet at Sea Episode 6 delay, except that it is happening, and an actual air date will be announced at a later date.
Meanwhile, ENGI has also announced via Twitter that Episode 5 will be airing on December 22nd, so at least there is one more episode to look forward to before KanColle Season 2 takes a break again.
Hard to keep up with the story with weeks in between each episode though, eh?
KanColle Season 2: Let's Meet at Sea is being directed by Kazuya Miura (who did a brilliant job with Uzaki-chan Wants to Hang Out!), with Kensuke Tanaka (the co-writer of the KanColle movie Fleet Girls Collection KanColle Movie Sequence) in charge of scripts and series composition, and Chika Noumi (Unnamed Memory) as chief animation director and also designing the anime's characters.
The aforementioned Studio ENGI is producing the animation.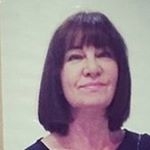 Latest posts by Michelle Topham
(see all)