Fans of cute girls doing cute things anime series will be thrilled to hear the Kandagawa Jet Girls Complete Collection Blu-ray is finally being released by Sentai Filmworks in March, 2021.
It also comes with an English dub.
The anime itself is definitely a show you either love or you hate, but those who are fans of Kandagawa Jet Girls (and I include myself in this) love it with a passion.
The Blu-ray collection will run for 325 minutes and includes all 12 episodes of Season 1, plus the OVA Now Presenting: Tokyo Girls Presentation.
Everything is included on two discs, which will also feature:
A Clean Opening Animation
Clean Closing Animation
A Highlight Reel
3 Japanese promos
Special Episode 4.5
The Kandagawa Jet Girls story
If you haven't yet watched Kandagawa Jet Girls, but enjoy a good cute girls doing cute things anime, the story goes like this:
Rin Namiki's greatest ambition is to follow in her late mother's footsteps and compete in Kandagawa Jet Racing, where teams of girls on jet skis race while firing high-powered water guns to slow their competitors' jets (and blow off their clothing!).

But since there's no jet racing in Rin's remote fishing village, that means moving, all by herself, to a girls' school in faraway Tokyo.

Meanwhile, Misa Aoi dreamed of becoming a great player, but those ambitions floundered until Rin transferred to her school, displaying astonishing skill for a newcomer. Is it fate?

Now they "only" have to resurrect their school's Jet Riding Club, endure brutal training, and face some seriously skilled rivals… but even the toughest tasks are easier when you're doing something you love with someone who's quickly becoming far more than just a friend.
Yes, the anime is definitely more yuri and ecchi than not, no, it isn't really a sports anime as it concentrates more on 'cute' than anything, but it is a fun anime series with some of the most adorable characters you'll come across.
You can currently pre-order the Kandagawa Jet Girls Complete Collection on Blu-ray from Sentai Filmworks.
The Blu-ray collection releases on March 23rd, 2021.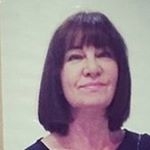 Latest posts by Michelle Topham
(see all)