I admire women who shave their heads as I've often thought about doing it myself (but, what with getting my very first tattoo this week, I'll probably give the head shaving a miss for a while!).
So, I was interested to hear what British actress Karen Gillan had to say about shaving her head for 'Guardians of the Galaxy' and, luckily, ITN Productions' ODE asked her.
In the interview with Karen Gillan, she was asked what the biggest challenge of being in Guardians of the Galaxy was. Her answer? The physical part of the role, what with a big fight sequence she was involved in – so it meant a lot of preparation and training and, of course, working out.
So, what did Karen Gillan say about shaving her head for Guardians? Something about 'might have peaked too early' – but you'll have to watch the video to find out more.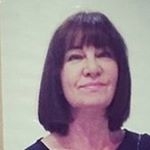 Latest posts by Michelle Topham
(see all)