Remember Karise Eden? That amazing Australian singer who won the first season of The Voice Australia? Well, have you listened to Eden's audition performance of 'It's A Man's World' again recently?
Can you remember why she not only won the competition, but also released four singles from her debut album that year that all hit in the top 5 in Australia the same week? A feat only outdone by The Beatles.
You haven't and you can't? Well, you should. Because Karise Eden is incredible. At her original audition, her voice led Keith Urban to say she was from out of space, and Seal to comment "You're possessed. You made some deal with the devil to have that thing come out of you. That's just incredible".
And, of course, all four judges were desperate to mentor her, because they knew the winner of 'The Voice' within the first few seconds of hearing her.
And that is why I am featuring Karise Eden's cover of 'It's A Man's World' in my Memories Monday spot today. Because a performance this out of this world should never be forgotten.
A performance that was just the first step for her into a career that is destined for greatness.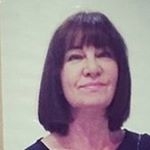 Latest posts by Michelle Topham
(see all)