If you read Leo Sigh regularly, you probably already know I was raving about Swedish synth pop duro Kastrup a couple of months ago and their song 'Thieves'.
Well, this week Kastrup is back with the release of their latest single. Called 'Come and Get Me', it's another huge song from the duo and, to me, is reminiscent of British alternative pop rock more than anything. A genre I've always loved as, for all its pop fun, it also has a sort of musical elegance about it.
As for 'Come and Get Me', it's one of those songs full of grandeur. Starting out with a short but massive synth intro that immediately morphs into a melodic first verse with a catchy beat, it slowly builds to a crashing chorus and an epic song.
But, besides the addictive melody, Puppe Westberg's fabulous keyboards and guitar, and Timmie Strandberg's gorgeous vocals, the lyrics of 'Come And Get Me' are also superb. And that's what I love about these guys. They're not just talented in the music and vocals department, but they're also truly excellent songwriters.
'Come And Get Me' is currently only Kastrup's third single release, which let me tell you seems a little odd to me as they are so good. In fact, they already have such a maturity to their work it's hard to believe they've only released two other songs.
Just as it's ridiculously strange to me that they haven't been signed by a major label yet. (But, one listen to their new release and you'll know it's only a matter of time before one of the big labels scoops them up).
You can find out more about Kastrup on their website, and you can listen to 'Come And Get Me' on the Deezer plugin below. Or, if you don't have Deezer (why not?), there's a slew of other services you can listen to the song on.
Advertising
And, of course, you can buy 'Come And Get Me' on iTunes. I suggest you do. It's brilliant.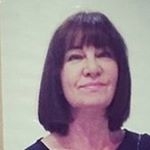 Latest posts by Michelle Topham
(see all)