Kate Havnevik's new single 'Emperor of Nowhere' is gorgeous, gorgeous, gorgeous. It's from her upcoming third album &i, has the creepiest, darkest video and, as always, Havnevik's voice is haunting, melodic and addictive on it.
Just look at the song's opening lyrics:
Your mystery;
The ebb and flow of misery

How much darkness…
Is needed to see the stars?
How much harm must…
I feel to heal your scars
Yes, quite dark.
Kate Havnevik, in case you're not aware, is a Norwegian singer songwriter. Her first album Melankton was produced by Guy Sigworth, known for his work with Bjork and Imogen Heap, and she's worked with him on much of her other music ever since. So, no it's not surprising she has a similarly ethereal, eerily evocative sound to these amazing women.
Havnevik's songs, too, are dramatic and emotional. Pulling you in with a story and a hint of tragedy. Just lovely.
Watch Kate Havnevik's 'Emperor of Nowhere' below. Isn't that incredible?
Can't wait for the release of &i (March, 2015). It will be a must buy for me.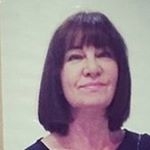 Latest posts by Michelle Topham
(see all)