Actress Kate Hudson is on the cover of  Harper's Bazaar's December 2015/January 2016 issue, out on newsstands on November 24th, and it's a photograph that's interesting to look at as, let's face it, this woman never seems to age.
On the Harper's Bazaar cover, Kate Hudson is wearing a pink and black Gucci dress and, with that perfect smile, glowing skin and gorgeous hair, doesn't look a day over 21. Hard to believe she is 36 years old, and the mother of two children — ages 11 and four.
Advertising
In the interview, Hudson mentions the health and fitness books she's written (out in February), the four movies she currently has in production, and the fact that she's now single and happy about that.
"It's good to take a second to make my life about getting myself centered, clearing the energy, no overlapping," she says. "I'm at that age now. I really do feel very lucky. I've had my kids and my relationships. I've set my life down—I'm in my house, and I'm alone with my children—and I'm at peace, and that's a really nice feeling. All I really want in my life is to maintain that."
The interview itself is lovely, as Hudson comes across as happy, emotionally healthy, as bubbly and bouncy as ever (well, she is Goldie Hawn's daughter) and content with her lot in life.
Read it here.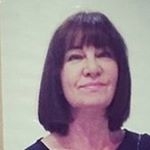 Latest posts by Michelle Topham
(see all)