Actress Kate Hudson apparently loves her children more than life itself. At least that's what it sounded like when she was talking to Jimmy Fallon on The Tonight Show on Monday night, and told him about the time it was her son's birthday and, because of the rain, the petting zoo she had hired ended up sitting in her kitchen.
Come on, you can't disappoint your child who's waiting for a petting zoo and doesn't get one because of the weather. At least, if you're Kate Hudson you can't.
Watch the adorable (and very beautiful) Kate Hudson talking to Jimmy Fallon below about her kids, her parents (Goldie Hawn and Kurt Russell) and her family in The Tonight Show video below.
Stunning, isn't she and always so happy.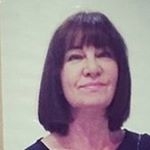 Latest posts by Michelle Topham
(see all)