Actress Kate Hudson, surely one of the cutest people on the planet, talked to ODE this week about being fit and the launch of her brand new fitness fashion range – Fabletics.
When asked about what it means to be 'fit', in Kate's opinion, even if you can't control much else in your life, you can certainly control how your body looks. Whether that's through what you eat or how much you exercise, she says she loves that she can control the shape of her body and that's what she currently does.
However, as Hudson laughingly says when asked by the interviewer, no, you cannot get rid of a 'spare tire' in 10 days, or do any other extreme dieting or fitness routines to drastically alter your body shape so quickly.
You can create your body to be anything you want, which is exactly what Kate Hudson has done, but it does take time. And it's all about getting yourself motivated to do it.
As for Kate Hudson's new fitness line, Fabletics, she created it as she wants women to feel good about the clothing they wear and to feel beautiful in them, even if they're just on their way to the gym or off working out. In Fabletics clothing, you'll definitely feel that way.
You can find out more about Kate Hudson's fitness fashion line, Fabletics, at the brand's website. But let me just say they're beautifully designed, they're exceptionally functional and, price-wise, ridiculously cheap.
And, for more on what Kate thinks about fitness, watch the ODE video below.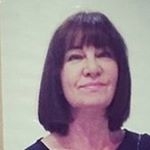 Latest posts by Michelle Topham
(see all)