Actress Kate Walsh was on The Tonight Show starring Jimmy Fallon last night talking about her new TV series 'Bad Judge'. And while sure Jimmy was interested in 'Bad Judge' (it's getting rave reviews, by the way), he was even more interested in Kate Walsh's recent white water river rafting trip and how she got submerged under water.
Kate told him she'd gone out white water rafting with her boyfriend and his kids and her brother up in Oregon, in an area with category 3 and 4 rapids ("5 is death", according to Walsh).
When they hit a particularly bad rapid, her brother got jettisoned and hit her, causing her to fall out of the boat. And, yep, as you'd expect when you're submerged in white water, it's really difficult to get back in.
Listen to Kate Walsh talk about her scary, and fun, white water rafting trip in the video below. As always, she's super super cute.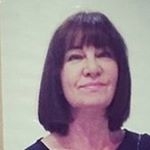 Latest posts by Michelle Topham
(see all)