I don't usually write about advertisements, particularly as I don't agree with giving a company free advertising. But, a commercial I saw on YouTube yesterday while watching a Minecraft video caught my attention. The advert features Kate Winslet, Penelope Cruz, Lupita Nyongo and Lily Collins in a Lancôme Advanced Génifique Serum campaign, and it really is lovely.
Because, while it's just the actresses talking about Lancôme's Génifique, and how it makes a woman beautiful, it's the faces of these women that are so spectacular. As the make-up is done to make it look minimal, and they simply look young and dewy and gorgeous.
Of course, Kate Winslet, Penelope Cruz, Lupita Nyongo and Lily Collins are some of the world's most beautiful women already, without the help of Lancôme's Génifique, but it's certainly not hurting.
Interestingly too, the Lancôme's Génifique campaign asked the actresses to reveal their ages, to prove it's a perfect product for any age.  Lupita is 32, is 39, Penelope is 40, although that's particularly hard to believe, and Lily is the youngest at 25.
My only complaint? Lancôme should also have included a woman in her 50s or 60s, if they want the product to appeal to everyone.
Now watch Lancôme Génifique Serum commercial below. (The music, by the way, is Ludovico Einaudi's gorgeous piece 'Experience'). Now, aren't they lovely?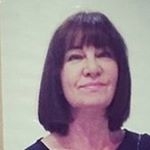 Latest posts by Michelle Topham
(see all)