While we certainly had more than our fair share of celebrity deaths in 2016, the one that I was the most sad about was the death of Alan Rickman from  pancreatic cancer.
One of the UK's most iconic and most amazing actors, Rickman was also an incredibly lovely man. Something fellow actor Kate Winslet talked about in an interview with Entertainment Weekly last week.
Advertising
In the interview, Winslet talked about what an absolute gentleman Alan Rickman was, as well as how generous and kind.
"He was always a great big softy. If there was one word I could use to really describe Al, it would be kind. He was so kind.
At Al's memorial, Juliet Stevenson told the story of how whenever Al would go out to supper and anyone else would try and pay, he would somehow have phoned ahead or slipped his credit card ahead of the meal so no one even got a look at the check. He'd just say, 'I've got two words for you: Harry Potter.' And he became known for doing that."
January 14th will be the one-year anniversary of Alan Rickman's death. He died just a month before his 70th birthday.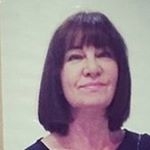 Latest posts by Michelle Topham
(see all)