Gorgeous singer Katherine McPhee has been doing a photo shoot for Bello magazine, which includes the cover photo for the magazine, an inside spread, plus an interesting Bello interview.
In the interview, McPhee talked about being an all-rounder (actress, singer), saying "I just grew up singing and dancing. It was more acceptable in the 'olden days' to have movies like 'Singing in the Rain', where people burst into tap dancing and singing…….I feel like Hollywood is getting back to that a little bit, with all the movie musicals they're trying to make, which is nice."
Katherine McPhee also talked about her TV show 'Scorpion', saying "Algorithms is a constant word used on the show. It's a fast-paced, intellectual drama. What the show is trying to do, though, is to create a family unity within this group of geniuses who, without each other, are kind of lonely in the world".
Listen to the rest of Katherine McPhee's interview with Bello magazine below. And check out her gorgeous cover photo at the magazine's website.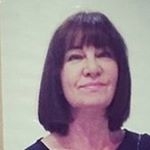 Latest posts by Michelle Topham
(see all)