Actress Kathy Baker was on The Today Show last week where she talked about filming 'Boulevard', the final film Robin Williams completed before his suicide last year.
Upset even now while talking about Williams, Kathy Baker said months after 'Boulevard' finished filming he would still text her asking "Have you seen it? Is it any good?", as he loved the movie and wanted it to be successful.
Baker went on to say she had never met Williams before the movie started shooting, but that he was always "professional" and easy to work with. She said he was "very proud" of 'Boulevard'.
Related: MelodySheep's Robin Williams 'Seize the Day' tribute video is beautiful
'Boulevard' is about a married couple who are best friends and who truly love each other. The problem is Nolan, played by Robin Williams, is gay and has always lived a closeted life.
Then, aged 60, he turns down a street he doesn't normally drive down and meets a hustler who asks him for a ride. And then his life changes.
Watch Kathy Baker talking about Robin Williams in the video below, and then watch the 'Boulevard' trailer below that.
As good as 'Boulevard' looks, though, and, yes, it does look amazingly good, it's still hard to watch. After all, Robin Williams should still be here with us. And he's not.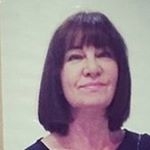 Latest posts by Michelle Topham
(see all)