Let's face it. If anyone had asked me what I would think comedienne Kathy Griffin's ALS #IceBucketChallenge would look like, the first thing that would probably pop into my mind would be 'naked'.
Come on, it's Kathy Griffin and she loves to shock. How could you possibly be surprised by that?
The always outrageous (and awesome) comedienne was nominated for the Ice Bucket Challenge by Suze Ormond, Aubrey Plaza, Margaret Cho and two other celebrities. Suze Ormond challenged her to do it naked.
Of course, Griffin also loves to rope celebrity friends in to help her pull off her zany stunts, so Backstreet Boys' A.J. McLean and the ever droll Parks and Rec's Aubrey Plaza got to do the honours with the ice.
Well…they did nominate her too….so what did they expect?
Check out Kathy Griffin's Ice Bucket Challenge video to see what happened next. And do spend some time admiring her awesomely rocking body, and then updating your own exercise plan, while you are at it.
After all, Griffin is 53 years old. Isn't that incredibly difficult to believe?
And, if you are religiously watching all the celebrity Ice Bucket Challenge videos, don't miss the one from Austria's Eurovision Song Contest winner Conchita Wurst.
She managed to do the challenge without destroying her drag queen wig. Well….sort of.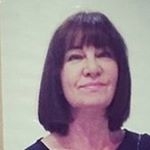 Latest posts by Michelle Topham
(see all)