Want proof comedian Kathy Griffin will love you if you actually have a sense of humor about yourself? Just watch these two videos of Kathy Griffin on Late Night with Seth Meyers this week, where she talks about angry celebrities confronting her all the time. Celebrities who are pissed that she's made negative comments on Fashion Police about something they've worn, or in one of her interviews or shows about something they've done.
Poor Lana del Rey got made fun of by Kathy — again — because of her inability to laugh at herself. Whereas Ryan Seacrest gets so much admiration from her now (well, admiration in the way Kathy Griffin normally expresses herself — by being even more mean about you, because she likes you), because he's finally proven he's got a sense of humor.
Watch Kathy Griffin on Late Night with Seth Meyers below. Come on, she'd be hilarious to hang out with. You know she would.
https://www.youtube.com/watch?v=nKC5r5k5azA
https://www.youtube.com/watch?v=eA34-6gLf0M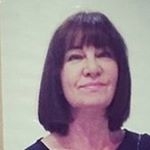 Latest posts by Michelle Topham
(see all)