I am a Kathy Griffin addict. Absolutely love the woman, as she can make me laugh about the craziest things. And this week, when Kathy Griffin was on Late Night with Seth Meyers, I have to admit I laughed even more than normal when Kathy did her latest Cher impression.
Because Kathy Griffin said Cher "talked me off the ledge" when she bombed horribly during her stand up comedy routine in Florida recently, and then she went on to explain why.
Griffin told Seth she was at a gig in Tallahassee, Florida in front of 10,000 college kids, and during the show she spent 10 minutes telling the Florida State audience why they should dump the name of their football team — the Seminoles. And, if you don't know why, it's because it's massively racist.
Of course, the kids at Florida State, who love their football team, hated her act and practically booed her off the stage. Which meant, when she was finally done, she literally had to run to the car waiting for her, so she could do a speedy getaway.
And that's when Kathy Griffin called Cher. "I'm in Tallahassee, Florida. I've just bombed terribly. I'm sobbing. These kids hate me. I was trying to be funny. It was a disaster".
And what did Cher say?
Watch the video below for Kathy Griffin's hilarious Cher impression, and Cher's classic response.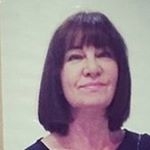 Latest posts by Michelle Topham
(see all)