Kathy Griffin tells Howard Stern why she left 'Fashion Police'
For Memories Monday this week, I'm going back just a couple of weeks to showcase the wonderful Kathy Griffin interview with Howard Stern. The one where she goes in depth as to why she quit 'Fashion Police'.
The interview is fabulous because Griffin is completely honest about why she quit 'Fashion Police', what happened, who said what, the types of problems she had with the show and the material in the show, and her frustration at not being able to do what she wanted there, ie: be kinder about the celebrities being dissed, and be able to talk about celebrities the producers didn't want on 'Fashion Police'.
Now, Kathy Griffin is always amazing. She is smart, and funny, and kind, (yes, you may not think she is, but she is kind),  and produces some incredible work, so I always wondered why she agreed to go on 'Fashion Police' anyway, as it just never seemed like her type of show.
Advertising
Griffin explains this in her interview with Howard Stern, saying when Melissa Rivers called her stating she couldn't think of anyone else her mother, Joan Rivers, would want as her replacement on 'Fashion Police', it swayed her. And so she took the job.
Now she regrets it. It is the only job she has ever quit in her life, but she felt that was the right decision to make. And, yes, she is glad she did.
Listen to part of the interview of Kathy Griffin talking with Howard Stern about 'Fashion Police' as my Memories Monday feature. It is interesting, highly entertaining and Griffin, as always, is funny, candid and lovely.
https://www.youtube.com/watch?v=PhWSwMrzPJM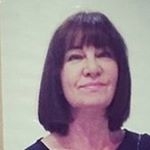 Latest posts by Michelle Topham
(see all)