Comedian Kathy Griffin has just kicked off her 'Like a Boss' tour. A tour that will hit 80 cities between when it started a couple of weeks ago, and December 15th when it ends. Let's face it, you could never say that girl doesn't work hard.
Believe it or not as well, 'Like a Boss' is Kathy Griffin's 24th tour. And what makes her latest tour even bigger proof of how hard Griffin works, remember, for every 2-hour show she does, the first 20 minutes is comedy about local material. That's a hell of a lot of material she has to write for an 80-city tour.
Griffin is also going to be all over the country, from cities like Houston, Texas to Las Vegas, Nevaga, Billings, Montana to Airway Heights, Washington, with two finals show on December 14th and 15th in Pala, California.
Some show dates are already set, others will be added as the tour continues. Keep an eye on Kathy's website if you want to see if she'll be in your neighborhood. Just remember, you do have to be 18 or older to get tickets. Well, it is Kathy.
Now I'm just waiting to hear more funny stories from Kathy about celebrities confronting her, after they hear how she's talking about them on 'Like a Boss'.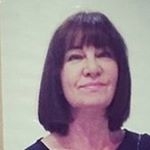 Latest posts by Michelle Topham
(see all)