Actress Katie Holmes was all about basketball when she showed up on The Tonight Show starring Jimmy Fallon this week.
That's because she had just spent time at the NCAAs last weekend with her family, watching the South Carolina vs Florida game, and the Florida vs Wisconsin game.
And, as Holmes explained, "I'm a very intense fan, because I'm the youngest of five. So I used to go to all my brothers' and sisters' games when I was little.
So I'm just like…I pray and I do rituals, and my nephew was on a great basketball team this year, and I would listen on the radio. And I would have to run on the treadmill because I would be like "Oh my God, oh my God, oh my God, there's two minutes left and …"
Holmes went on to say being a huge basketball fan also meant she was not "above yelling anything I want at that ref".
Things like "You're ugly, you suck. I hate you. You're so mean".
Yep. Katie Holmes is a huge basketball fan, and abusing the ref is just some of the fun she has being one.
Watch her below.
And isn't she just so beautiful, and so nice, just about any ref would probably excuse anything she screamed at them?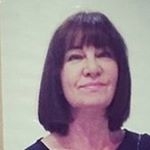 Latest posts by Michelle Topham
(see all)