Katie Holmes to star in movie adaptation of 'The Secret'
Actress Katie Holmes is going to star in a movie adaptation of the best-selling book 'The Secret' by Rhonda Byrne. The film will be directed by Andy Tennant (Sweet Home Alabama) and the script written by This Is Us writer Bekah Brunstetter.
The movie tells the story of a widow with three children who hires a handyman to come to her home to do repairs during a storm. As the two get to know each other, the handyman tells her about his philosophy of believing in the power of the universe to deliver everything he wants and needs.
The widow, however, soon realizes the man also has a connection to her past.
'The Secret' has sold over 30 million copies since it was released in 2006, and has been translated into more than 50 languages. The book publicizes the controversial Law of Attraction — the idea that, if you want something, all you have to do is think about it, believe you have it and then ask the universe to deliver it to you.
Does it work? Well…in some circumstances, it definitely has for me.
As for the film adaptation, it does not have a release date yet but, if you're a Katie Holmes fan, and who isn't, (especially now she is no longer controlled by Tom Cruise and the Church of Scientology,) look for her latest movies Coup d'Etat and Logan Lucky releasing in movie theaters soon.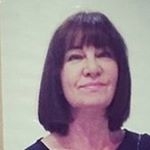 Latest posts by Michelle Topham
(see all)