If you've ever picked up a copy of Cosmopolitan magazine in the UK, France, Spain or Thailand, you won't be surprised a different celebrity is often featured on the cover of the magazine in each country. While the United States might have Angelina Jolie, the UK could showcase Kylie Minogue and Thailand Tata Young. But, with Cosmopolitan's July 2014 cover, that's all about to change.
That's because American singer Katy Perry is going to be the first person ever to appear on every single Cosmpolitan cover in every country.
That means, you'll see Katy Perry on the cover of Cosmopolitan in July in the US, the UK, Germany, Spain, Singapore, Lithuania, France, Australia and every other country where Cosmopolitan is published.
Of course, the covers of each magazine will be different, showing various photographs of Katy Perry and featuring particular stories that appear in the magazine. Cosmopolitan has some of the Katy Perry covers currently showcased on its website and, yes, she looks fabulous in all of them.
All we can say is congratulations to Katy. A truly lovely and talented singer, and well deserving of such a great honor. Her hundreds of millions of fans will likely agree.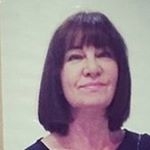 Latest posts by Michelle Topham
(see all)