Katy Perry is on yet another upcoming magazine cover and, as always, she looks awesome even if she does have green hair.
The latest Katy Perry magazine cover coup is the August 14th issue of Rolling Stone, which of course has an equally delightful interview inside. A short snippet of which you can read at the Rolling Stone website.
During it, Perry talks about her fans " I'm very grateful for fans' support, but I'm not thirsty or desperate", defends dressing up as a geisha at the American Music Awards (really? Why shouldn't she? Geisha clothing is gorgeous!), and wanting a baby someday but not needing a 'dude' to do that.
All in all, she comes off as the Katy Perry we know and love. Not afraid to speak her mind and state her opinions, even if they might be unpopular, and not desperate to have people love her. Weirdly, that's probably why so many of us do.
The August 14th issue of Rolling Stone with Katy Perry on the cover is on newsstands on Friday, August 1st, 2014. Pick it up.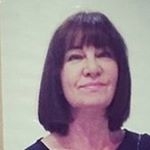 Latest posts by Michelle Topham
(see all)