According to Billboard magazine, Katy Perry will be the singer to perform during the Super Bowl 2015 half time show and, if what Perry herself said last weekend is correct, she didn't pay to be able to do it either.
I say that because the NFL announced a while back that, for Super Bowl 2015, they were going to ask the artist chosen to perform to pay to be able to do s,o as the ones who have done the gig in the past usually see a large increase in album sales and income from tours afterwards. And apparently, the NFL wants their cut.
It doesn't look like Katy Perry has agreed to that at all, however, as on Saturday on ESPN's College Game Day she openly said "I'm not the type of girl who would pay to play the Super Bowl".
And then, the NFL announced they'd chosen her anyway.
And here's where I say, "You go, girl".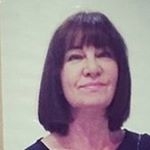 Latest posts by Michelle Topham
(see all)