According to the official website of the anime series, Japanese voice actors Kazutomi Yamamoto and Akane Fujita have been cast as new characters in the currently airing How NOT to Summon a Demon Lord Ω (Season 2 of the popular anime series).
Kazutomi Yamamoto will be playing Guryun, a holy knight of the church, and Akane Fujita is voicing Babaron, a chalice goddess.
Both of their characters will be appearing for the first time in the ninth episode of the season, which will premiere on Thursday, June 3rd, 2021.
Kazutomi Yamamoto, of course, is known for his roles as Takashi Takahashi in Why the Hell are You Here, Teacher?, and Isao Kasuga in Gleipnir.
Akane Fujita is popular for playing Megumi "Megu-chan" Uda in High School Fleet, and for her most recent role as Midori Shida in Osamake: Romcom.
How NOT To Summon a Demon Lord Ω is being directed by Satoshi Kuwabara (Black Jack).
Kazuyuki Fudeyasu (Redo of Healer) is in charge of series composition, with Shizue Kaneko (Adachi and Shimamura) as character designer.
As for the main cast, Masaaki Mizunaka is playing Diablo, Yu Serizawa is Shera L. Greenwood, Azumi Waki is Rem.
You can watch both Season 1 and Season 2 of How NOT To Summon a Demon Lord Ω on Crunchyroll.
And, of course, look out for Kazutomi Yamamoto and Akane Fujita debtuting in their new roles later on this week.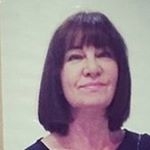 Latest posts by Michelle Topham
(see all)