The trailer for the new Keanu Reeves movie has been released, and it looks like it could be a very solid film. The movie is called 'Exposed', and it stars Keanu and Ana de Armas, who you may remember Keanu acted with earlier in the year in Eli Roth's movie 'Knock Knock'.
As for the storyline of 'Exposed', Reeves plays a detective who does not believe the official story of his partner's death, so he begins to investigate. Along the way, he discovers police corruption, and a young woman (Ana de Armas) who says she witnessed a miracle.
'Exposed' was directed by new on the scene director Declan Dale, who also co-wrote the movie along with Gee Malik Linton.
'Exposed' also stars Mira Sorvino, Christopher McDonald and Big Daddy Kane. It will be released by Lionsgate on January 22nd in both movie theaters and on demand.
Watch the trailer below.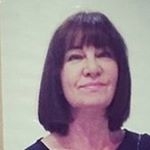 Latest posts by Michelle Topham
(see all)