For anyone who grew up in the late 1980s and early 1990s, 'Bill and Ted's Excellent Adventure' and its sequel 'Bill and Ted's Bogus Journey' were everything. Films about two slackers who travel through time, the Bill and Ted series became cult classics as they really were hilarious.
And now, it seems, we may have 'Bill and Ted 3' soon to add to the beloved films. Well, at least if what Keanu Reeves said last night on The Graham Norton Show has any truth to it.
Reeves, who co-starred in the two Bill and Ted films alongside Alex Winter, was asked about a possible 'Bill and Ted 3′ while being interviewed about his current film John Wick: Chapter 2.
Norton asked the 52-year-old actor, "So where are Bill and Ted now? They must be in their 50s?"
Reeves laughed and said, "Yeah, the writers had a story and we're trying to make it", which does make it sound like the third movie in the franchise may just be a thing.
He went on to add, "It would be Bill and Ted in their 50s, and that just makes me laugh right there. What happened to these guys? But there is a cool story. Basically, they're supposed to write a song to save the world, and they haven't done that.
So, the pressure of having to save the world… their marriages are falling apart, their kids are kind of mad at 'em, but then someone comes from the future and tells them that if they don't write the song, it's not just the world now…so they have to save the universe because time is breaking apart."
Fellow guest Whoopi Goldberg jumped in saying, "I have to be that person from the future. I have to be".
And come on, how fabulous would that be?
Watch Keanu Reeves talking about 'Bill and Ted 3' in the Graham Norton video below. But do remember there has been talk about this possible third Bill and Ted film happening since back in 2010 with news over the last few years saying a script was finished, a director was attached (Dean Parisot — 'Galaxy Quest') and filming may even start in late 2016.
But, sadly, not much has happened as of now.
But eh, keep your fingers crossed. Whoopi wants in. Maybe that will jump start the project faster? Here's hoping.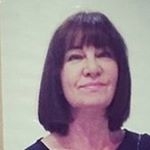 Latest posts by Michelle Topham
(see all)