The new Keep Your Hands off Eizouken! key visual is here, and it's fabulous!
The TV anime adaptation of Sumito Oowara's manga Keep Your Hands off Eizouken!  (aka Eizouken niwa Te wo Dasuna!) will be airing on Japan's NHK on January 25th, 2020.
The key visual for the show is wild, explosive and attention-grabbing, and amazingly detailed — a perfect fit for the visual's tagline "The strongest world emerges explosively!"
The show itself tells the story of three high school girls and the challenges they face trying to create indie anime. Girls who can be a bit of a handful.
Girls who believe by starting an 'Eizouken' or 'Motion Picture Research Club', they can begin to work towards their anime dreams.
Keep Your Hands off Eizouken! is directed by Masaaki Yuasa (Devilman Crybaby), characters are designed by Naoyuki Assano and anime production has been done by Science SARU.
Check out the very cool Keep Your Hands off Eizouken! key visual above, and watch the PV for the show in the video below.
The artwork and animation is utterly gorgeous and it being based on the much-lauded manga series, wow, this one looks like it will be a 'must watch'.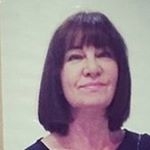 Latest posts by Michelle Topham
(see all)