Keira Knightley And Benedict Cumberbatch were at the BFI London Film Festival together to promote their new film 'The Imitation Game', a film I'm dying to see as it's about one of my lifelong passions – the British code breakers in World War II.
Of course, being London, it was pouring down so Keira and Benedict had to brave the red carpet with an umbrella – still looked lovely, though.
The movie is set at Bletchley Park, and Cumberbatch plays Alan Turing, the pioneer computer scientist who cracked the Germans' Enigma Code.
The Imitation Game opened the London Film Festival and, so far, seems to be doing very well with the critics. Not surprising really as it's being called "one of the big films of the year".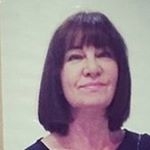 Latest posts by Michelle Topham
(see all)