One of the many, many, many things I love about British actress Keira Knightley is she couldn't care less about what anyone else thinks about what she wears. She wears what she likes, whether it's in her personal life or for a movie premiere, and if you don't like it. Oh well.
Then again, when you look as lovely as Keira Knightley in Valentino for the 'Begin Again' New York premiere at the SVA Theater yesterday, it's probably no surprise she is so laid back about her looks.
The navy blue Valentino dress Keira wore for the premiere was full-length, romantic and floaty, with sheer long sleeves, and embellished with beautiful hand-embroidered birds. And, yes, she wore it like it was made for her (well…..it probably actually was!)
By the way, Begin Again is a romantic comedy musical and Keira Knightley sings in it. And let me just say, if you're not a particular Keira fan, you're really not going to be one if you see her in Begin Again as, damn, she can sing as well. In fact, she has an amazing voice.
Also at the 'Begin Again' New York premiere were Keira's co-stars Mark Ruffalo and Adam Levine.
The movie itself opens on June 27th in select theatres. Watch a snippet of it below. Looks like this is going to be excellent. (And don't you just adore Mark Ruffalo and isn't every movie he's in just really really great?)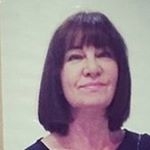 Latest posts by Michelle Topham
(see all)